Great sporting events this summer in Quebec
Every summer, there seem to be bigger and better sports events going on in Quebec, and this year is no exception. There's a mix of international events and those local to the community. Here we have a brief look at some of the most interesting events taking place in the region this summer.
Start your engines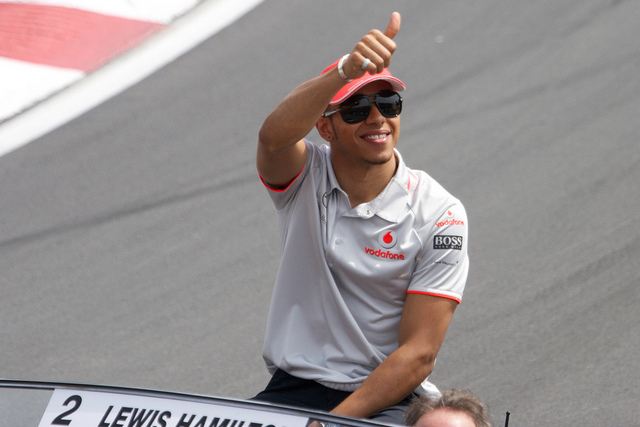 In only a few days from now, the Formula One Grand Prix Canada takes place at the Gilles Villeneuve Circuit in Montreal.
The Canadian Grand Prix will run on 5th, 6th and 7th June. Mercedes' driver Lewis Hamilton is a leading contender to win the big race and he is also currently at odds of 2/9 to win the Formula One Drivers' Championship for the second year in succession ahead of Mercedes team-mate Nico Rosberg, with previous Championship winner Sebastien Vettel third favourite at 14/1.
The practice and qualifying sessions will take place on the temporary street circuit on Ile Notre-Dame on Friday and Saturday, with the main race taking place on Sunday 7th June.
Most tickets are now sold out, but there are still some general admission tickets up for grabs if you're free to go and watch this coming weekend.
Relay for Life
Every year, the Canadian Cancer Society Relay for Life raises funds for the fight against cancer. It's also a great chance for people to meet up with family and friends to remember those lost to cancer and celebrate those who have survived cancer. The 12-hour overnight event is a fun and inspiring way to stand united against cancer, raising much-needed funds for research in the process. There are different Relay for Life events being held all over Canada this summer. You can visit the Cancer Society website to find out more.
International Dance Festival
Also taking place this week in the town of Trois-Rivières, between 4th and 7th June, is the International Dance Festival. DansEncore will take place for the 21st time this year, and sees a celebration of dance from many countries.
As well as being a spectator of some amazing dance performances at the festival, you also have the opportunity to sign up to take part in one of 50 dance masterclasses while at the event.
Gran Fondo Mont-Sainte-Anne
For cycling fans, the next Gran Fondo MSA event will take place on 19 July, with three different courses to choose from – the Piccolo Fondo (74km), Medio Fondo (103km) and Alto Fondo (145km). Thanks to the different courses, cyclists can pick the one that best suits their ability and fitness level, and enjoy the experience of a group cycling event, complete with sprint sections.
Whether you're a cyclist in the event or a spectator, the Gran Fondo events are always great fun and a fantastic way to explore local areas.
Whether you enjoy sports events from a spectator or participant point of view, there's plenty to get stuck into in Quebec this summer.