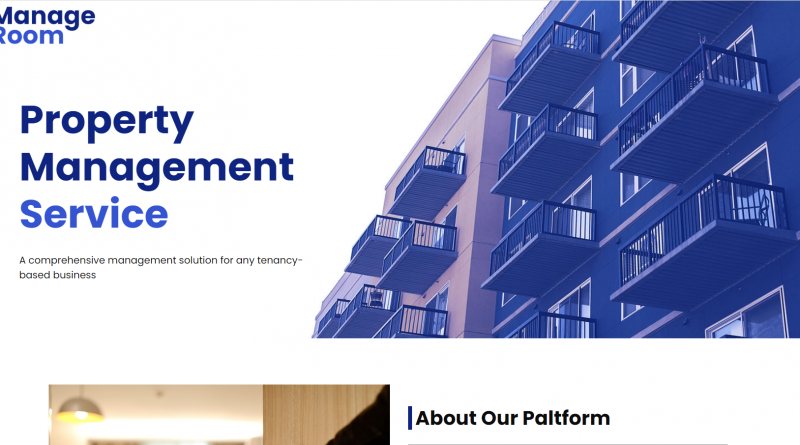 Managing properties in Canada has never been so easy
I've had the pleasure of using the ManageRoom property management platform for a while now, and I must say that it has greatly streamlined the way I manage my properties. It offers a comprehensive set of features that make my life as a property owner and manager significantly easier.
User-Friendly Interface (5/5):
The user interface is intuitive and easy to navigate. I was up and running in no time, even with no prior experience in property management software. The dashboard provides a clear overview of all my properties and their respective details.
Property Listings (5/5):
Creating and managing property listings is a breeze. I can add photos, descriptions, and even virtual tours. This has helped me attract more potential tenants and buyers.
Tenant and Lease Management (5/5):
Managing leases and tenants has never been more efficient. The platform allows me to keep track of lease agreements, rent payments, and tenant communication all in one place. Automatic reminders for rent payments are a game-changer.
Maintenance Requests (4/5):
The ability to receive and manage maintenance requests through the platform is incredibly convenient. However, it would be nice to have a feature for tenants to directly submit maintenance requests themselves.
Financial Management (4/5):
I appreciate the financial tools, including expense tracking and rent collection. Having all financial information in one place helps with budgeting and reporting. It would be even better if it integrated with more accounting software and payment gateways.
Communication Tools (5/5):
The platform's communication tools, including messaging and notifications, are excellent. I can easily keep in touch with tenants, contractors, and staff, which has improved communication and response times.
Reports and Analytics (4/5):
The reporting features are solid. I can generate various reports to gain insights into the performance of my properties. More advanced analytics options could be a nice addition in the future.
Customer Support (5/5):
The support team is responsive and helpful. They have promptly addressed any questions or issues I've had, making my experience with the platform even better.
Customization (4/5):
The ability to customize certain aspects of the platform is a plus. However, additional options for tailoring the platform to specific needs would be appreciated.
In summary, this property management platform is a powerful tool for property owners and managers. Its user-friendly interface, robust features, and excellent customer support make it an invaluable resource for simplifying property management tasks. While there is always room for improvement, the platform's current capabilities have already transformed the way I manage my properties, and I highly recommend it to others in the real estate business.
You can visit the ManageRoom website here: https://manageroom.com/