Canadian commerce rising on the back of tech trends
The 'technology of me' was identified as one of the key trends to watch in 2015. The analysis offered by Shawn Dubravac, chief economist at the Consumer Electronics Association, when he opened this year's Consumer Electronics Show in Vegas back in January is looking spot on as we head towards the summer. Personalised and personalising devices are at the heart of the digital boom that is sweeping across the nation, buoyed as it is by a positive economic outlook and the expectation of long-term prosperity and security.
It starts with smartphones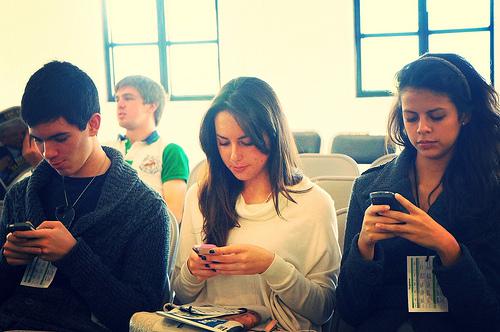 Already, as many as five million new smartphones are expected to find a new home in Canada this year, with the bulk of them upgrades from existing models. The interesting thing about this – and it is a pattern repeating worldwide – is that the new phones aren't radically different from those that they are replacing. It's not just technology for its own sake that is getting everyone excited, it seems that the very idea of the latest kit is itself becoming a sort of 21st century fashion phenomenon.
The practical benefits of near field technology – contactless payments – are catching on slowly, as is the idea of click and collect for online shopping, but the potential of digital technologies are most energetically being taken up in arenas that fall into that category of the technology of me. Whether that is in terms of social media, personal entertainment in the form of games and music or tying into the trend for keeping track of our own heartbeats and movements as we exercise and go about our daily lives, a first-person perspective is the key driver for the technology boom.
Satisfying the selfy-ish itch
Those organizations that have been able to tap into that sense of self-containment and self-expression are the ones leading the charge right now. Facebook's continuing upward commercial curve is just the most obvious example. Less eye-catchingly, but no less significantly, provider of online casino games 32Red has just announced a double-digit rise in profits for the fifth year in succession. And 32Red is by no means the only provider to be cashing in on what some see as the atomisation of the social realm.
The online gambling sector that 32Red is a part of has burgeoned to become a multi-billion dollar industry. From a baseline $7 billion in 2003 it is expected to top the $40 billion by the end of the year. With over 100 million users, these seemingly solitary gaming experiences are hardly short of enthusiasts. And the good news is that Canadian providers are at the forefront of that boom.
But what critics of this digital leisure are failing to understand is that the turn to tech is not a rejection of anything social at all, it's just a different way of being social.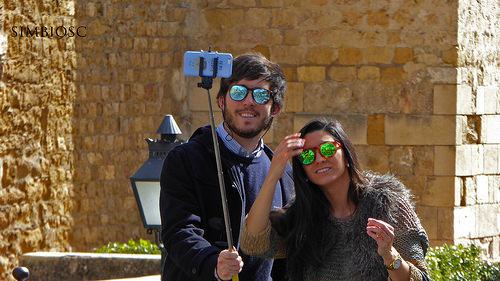 Part of that hidden sociability hinges on the broadband speeds we all enjoy (or not as the case may be). Although most Canadians experience broadband speeds of 50 Mbps some are still buffering away at around 5 Mbps. Average speeds are expected to increase by as much as 20 in the next few years. As and when they do, our online activities will only get better.
Short-term viewing
That sort of enhanced connectivity will be especially significant for anyone streaming or watching video, a media sector which itself is being radically reshaped by the changing times we live in. Increasingly, short form video is overtaking traditional broadcast media. Short pieces of less than 20 minutes duration represent only 3% of all video watched currently, but researchers are increasingly finding that viewers of such content are more engaged and active than traditional TV viewers.  The result of that is that advertisers are increasingly drawn towards this form of promotion.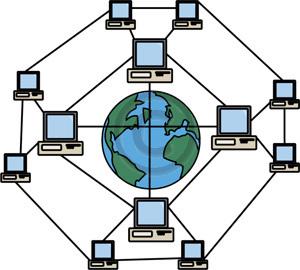 And in a like fashion, the degree to which all of our behaviours are accounted for, and all our data is redistributed represents an increasingly valuable resource for marketing professionals. The benefits are that the promotional materials that we see will be meaningful and useful to us. Spam is unlikely to disappear for ever, but your browsing experience is likely to be an ever-more tailored experience.
Heading for the clouds
Business is increasingly moving towards the cloud. The agility and flexibility that cloud-based systems are able to exploit are already giving businesses a significant strategic advantage. The imperative to keep abreast of the competition will only see more businesses looking to free themselves from the constraints of terrestrial systems. And the sort of comprehensive coverage that cloud-based systems allow will also provide the much-heralded internet of things with an infrastructure capable of delivering individually applicable services, whether that is in terms of car insurance or the weekly shop. Canadian business has been slow to fully embrace the potential of the cloud, but it is set to catch up quickly.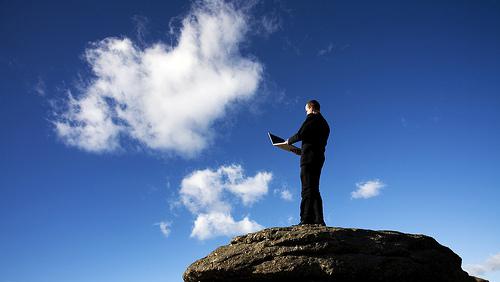 As a highly developed economy, Canada is ideally placed to benefit from the digital revolution and government has not been slow to seek to press home that advantage. The establishment of Canadian Technology Accelerators under the auspices of the Canadian Trade Commissioners Service is just one example of the way the authorities are hoping to make the most of the opportunities and trends that developing technologies allow. That may start with universal connectivity and the idea of the internet of things, but it very quickly leads to a world in which the 'technology of me' can be a driving force for the Canadian economy just as much as it is for the satisfaction of the appetites of individual citizens.