A Look At Montreal's World Class Tennis Clubs
Canadian tennis is most definitely booming. Back in the 20
th
 century, the USA dominated the North American and world tennis scene but, in the 21
st
 century, it is Canada which is gunning for domination. The ascendence of Canadian tennis begun with the emergence of Milos Raonic in 2011, however the country's claim to the tennis crown was properly concreted by the rise of 
Montreal's own Eugenie Bouchard
, who reached the 
Wimbledon final in 2014
 and, for those who like a gamble, has odds of 8/1 to win the whole thing this year.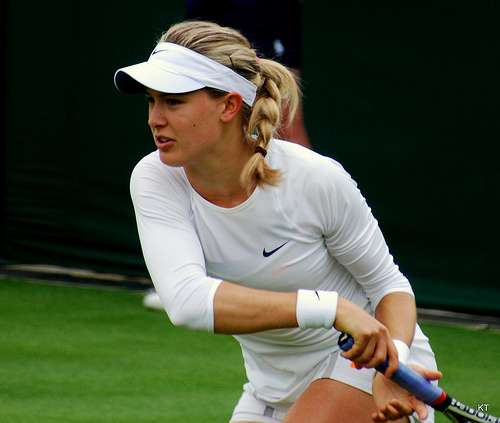 Today, the world may now be taking notice of Canadian tennis – due to the various records being broken by Raonic, Bouchard and rising-star Vasek Pospisil – but, for those in the know, Canada has long been a tennis nation. Montreal has biennially hosted the prestigious dual masters event, the Rogers Cup, with Toronto since 1981. Moreover, Canadian double specialist Daniel Nestor has been racking up Grand Slam titles since 2002. So, even if the rest of the world hadn't yet realised it, Canada has always been a haven for tennis players and fans alike, with Montreal having several world class tennis clubs of its very own. And we have picked three of the best, for those wishing to have a swing or two of their trusty racket whilst visiting the 'city of saints.'
Mount Royal Tennis Club
Having been around since the 1880's, the Mount Royal Tennis Club is one of the oldest tennis establishments in the world. This classy tennis club not only has traditional fixtures but ones equipped with the latest upgrades. The club boasts twelve magnificent hard-true courts, which is the surface currently used by the US Open, and a beautiful clubhouse reminiscent of the glamorous and iconic one found in Monte Carlo. Therefore, those visiting the Mount Royal will be able to play a completely modern style of tennis but within surrounding that serve as an historic throwback to the sports more regal days.
Hillside Tennis Club
Nestled beneath the stunning Westmount Mountain on Cote-des-Neiges, Hillside Tennis Club is a truly picturesque location to play tennis. Built in 1925, Hillside's immaculately maintained hard courts are kept cool, during the scorching summer months, by the natural shade of the surrounding forest. With a glistening swimming pool and outdoor dining facilities, a day at Hillside is a wholly rounded experience. It is a place where, not only, you can whack a tennis ball in a completely unique setting, but somewhere where you can cool-down and relax in style afterwards.
CLUB DE TENNIS ÎLE DES SOEURS
We all know that the Canadian winter can be long and rough, and as beautiful as the outdoor locations of Hillside and Mount Royal are, you cannot play tennis under ten feet of snow! This is where Club de Tennis ile des Soeurs comes in. Equipped with 20 air-conditioned indoor courts, Club de Tennis offers a year-round opportunity to play tennis in perfect playing conditions. Moreover, for those who love the endurance testing play of the French Open, Club de Tennis has 6 clay courts for the grinders and counterpunchers amongst you.