Casino de Montréal – A Casino for Everyone's Taste
Address: 1 Avenue du Casino, Montréal, QC H3C 4W7, Canada
Phone: +1 514-392-2746
Hours: Open 24 hours
Official Website: http://www.casinosduquebec.com/montreal
Some enjoy the food, some enjoy the live entertainment, some love the games, some others the design, the staff, the music. The Casino de Montréal is definitely a place where everyone can find something he likes and enjoy the time spent there.
The largest casino in Canada, the Casino de Montréal was the largest casino in the world until January 2010, when it was surpassed by the Grand Lisboa, a new monumental complex in Macau, China.
The casino is located on the Isle de Notre Dame, the artificial island also home for the Canadian Grand Prix.
View Larger Map
The colossal structure consists of three connected buildings. Two of these, the French Pavilion and the Quebec Pavilion, were built for Expo 67. The third building was designed as a suspension bridge connecting the two existing halls. The main building has six floors, then the suspended tunnel brings to the secondary building of four floors.
In the three modern and luxurious pavilions there are more than 4,800 slot machines, 150 gaming tables, Keno lounges, video lottery terminals and virtual games.
There are also five restaurants, five bars, a nightclub, meeting rooms and banquet facilities.
The Casino de Montréal is famous in the world to be somewhat unconventional, since, unlike many other casino establishments, there are windows throughout and panoramic lifts.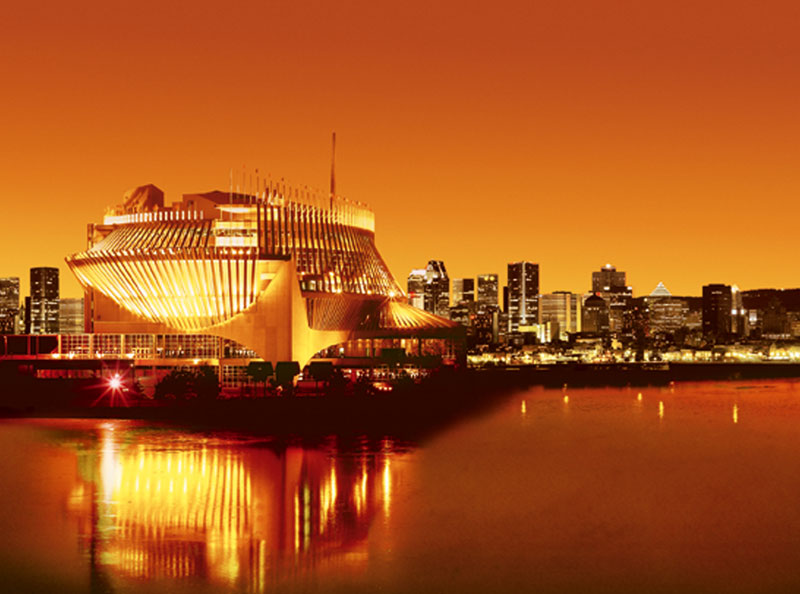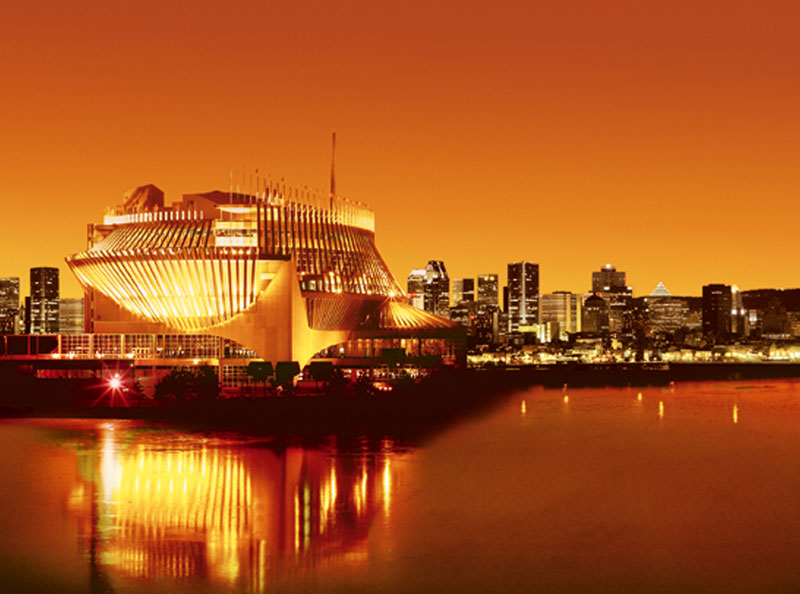 The facility is open 24 hours a day, seven days a week for more than 18 years. Since July 2003 it is a non -smoking casino: the rooms previously reserved for smokers were closed in May 2006 with the approval of a new provincial law.
For a truly wonderful gambling night you will be able to play at the following table games:
Blackjack
Blackjack Switch
7 extra Side bet
BJ lucky ladies side bet
Baccarat (midi, mini and Macau)
Roulette (American and European)
Touch Bet Roulette
Caribbean Stud Poker
Pai Gow Poker
Grand Prix Poker (Let It Ride)
Three card poker
Craps
Sic Bo
Casino War
Ultimate Texas hold`em
Texas holdem poker
The Casino de Montréal is also known for a fact happened in April 1994, when Daniel Corriveau managed to win CAD600,000 playing Keno. He guessed for three consecutive times 19 of the 20 numbers drawn.
He said that he used complex calculations based on the theory of chaos, but after further investigation it was found that the payout was made possible by the fact that the generators of pseudo-random numbers used by the keno machines were reset every morning with the result of producing each day the same sequence of numbers.
The winnings, however, were eventually paid out, as it was found that Corriveau had not taken advantage of the connivance of any casino employee and therefore didn't commit any illegality. Lucky him!